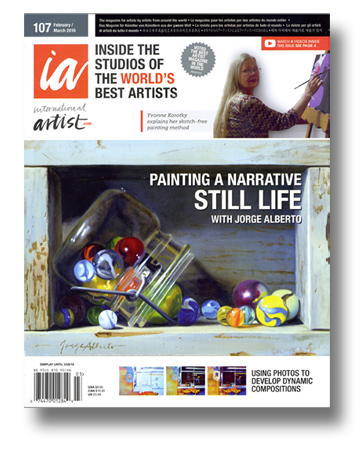 Latest news
I am happy to announce that I was invited to write an article featuring my work in the February/March 2016 edition of International Artist Magazine.
This truly international magazine offered me the unique opportunity to showcase my work to a worldwide audience. In this article I talk about my creative processes an what inspire me to paint the way I do. International Magazine will be in the out in circulation February 1st.
I hope you will enjoy reading about how a go about creating my work and what inspires me!
To enlarge article click on the pages bellow!